Chilean Wines give Burgundy a Run for its Money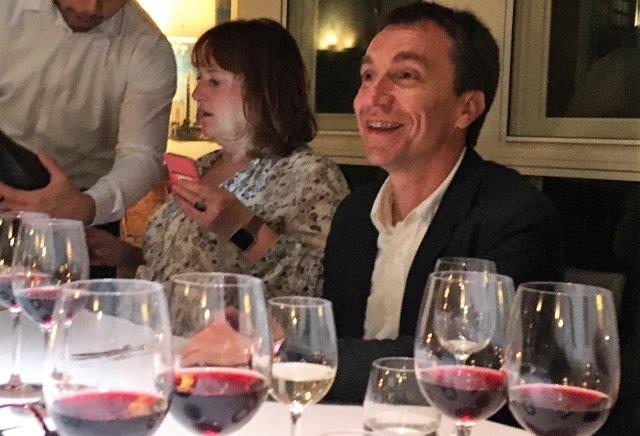 Wines from Chile give Burgundy a Run for its Money

Time was we used to consider Chilean wine as quaffable, inexpensive, 'everyday' wine, albeit well-made and packing a considerable amount of fruity flavour. And indeed, there is a very large amount of wine still produced in that country which is exactly that. But by no means all. Times and fashions change and along with them goes taste and expectation. Technology also continues to evolve and all this leads to changes in wine production, together with new initiatives as wine industries mature.

Chile now produces some stunning, world class wines, both white and red. A lot of research has been undertaken in the past couple of decades with regard to choosing the best terroirs for certain grape varieties, in order to produce, not just good, but exceptional wines, which can proudly stand alongside their counterparts from some of the classic regions of Europe.

One company has been producing these top-quality wines for nearly 150 years. Established in 1870, Errazuriz is dedicated to producing estate grown wines of superior quality and has built a reputation as "The Premier Family Wine Estate of Chile". Founded by Don Maximiano Errazuriz, the first vineyards were planted in the Aconcagua Valley, 100km north of the capital, Santiago, and overlooked by the 7000m high Aconcagua Mountain, the highest in the Southern Hemisphere. He recognised that this valley had a combination of climatic factors which were ideal for growing quality grapes. Cool, rainy winters and hot dry summers, together with moist breezes from the Pacific Ocean, meant that the finest grape variety clones from France had an ideal environment in which to excel.

As striving for excellence has progressed through the years, Errazuriz has established 120 hectares (300 acres) of vineyards in the Aconcagua Costa sub-region, just 12 km from the Pacific Ocean. With the collaboration of French geologist Francoise Vannier-Petite, specific areas were identified after years of exploring and mapping, which have a high component of schist soils – extremely rare in Chile. The mineral composition of these soils, combined with soil type, composition and micro-climate gives the grapes exceptional and distinctive flavours and aromas.

This is the concept of terroir. Both Pinot Noir and Chardonnay varieties, the iconic grapes of Burgundy, have been planted here, and a map of the area is reminiscent of a map of an Appellation in Burgundy, with a multitude of individual plots, each producing a subtly different wine in terms of flavours and quality. The best of these go to make the wine under the name of Las Pizarras. According to Francisco Baettig, the chief winemaker and technical director, who hosted a dinner in London last week "Las Pizarras designates a limited, Grand Cru equivalent production of those blocks that have a very pronounced influence of the metamorphic rock in this terroir. Climate and soil deliver a wine that is vertical, tight, dry, well-structured and mineral".

The Errazuriz Aconcagua Costa Chardonnay 2016 and Pinot Noir 2016 are both top quality wines, with structure, elegance and subtle influences of French oak. They can be found in some specialist wine merchants such as Dulwich Vintners and Haslemere Wine Merchants for around £17 per bottle. But tasting the Las Pizarras wines alongside, the superlative quality becomes apparent. They are truly great wines, capable of holding their own against some of their illustrious Grand Cru peers in Burgundy on the other side of the globe. Structured, complex and refined.The Las Pizarras Chardonnay 2015 sells for around £45 per bottle and the Pinot Noir 2015 for about £65. Well priced when you consider the cost of some Grand Cru burgundies.

The vineyards producing the Las Pizarras wines are still relatively young at under 15 years old, yet are already producing wines of exceptional quality, considered by many to be the best wines from Chile. This bodes very well for the future as the vines mature further. "The best winemaking takes place in the vineyards and through these grapes (Las Pizarras) we can taste the Aconcagua terroir" comments Francisco.