La Chartreuse du Bignac - one of the Hidden Gems of the Dordogne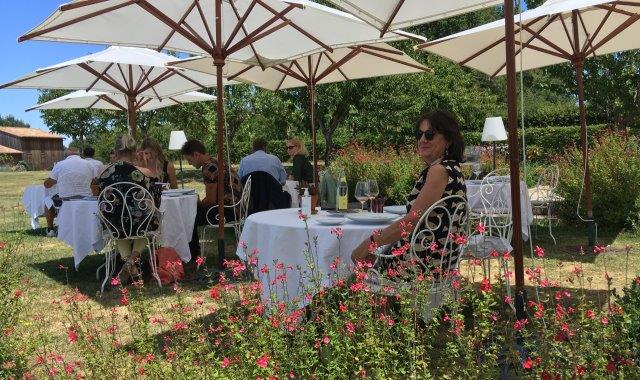 La Chartreuse du Bignac - one of the hidden gems of the Dordogne.

At last! Here I am in south-west France. Something a couple of months ago I thought would never happen again. But although the pandemic is far from over, control measures are now well in place and, for the time being at least, seem to be working. So restaurants have reopened, and France has reopened, so that we Brits now have the opportunity once again to visit the top gastronomic country of the world. What's more, for those still anxious about dealing with airports and aircraft, France is easily accessible by car, safely travelling in your own little bubble.


With perhaps an overnight stay on the way, head for the Dordogne in the south- west of the country, a beautiful, peaceful region which I often compare to Sussex, only warmer. Land of a thousand and one chateaux, it is also a land full of fabulous restaurants, all with strict COVID-19 protocols in place and many serving on outside terraces or gardens. It is also a great wine region, with wines from around Bergerac now vying for attention on the world stage.


La Chartreuse du Bignac, tucked away in the countryside surrounded by vineyards and fields of sunflowers, is one of those magical places which on discovery, gives you an immense feeling of self-satisfaction. "How could I have found such a fantastic place?", as you pat yourself on the back. Characterful old seventeenth century stone buildings sit atop a gentle hill, with the summer restaurant in a flower-filled garden, with a 180-degree panorama of the surroundings.


Owned and run by Brigitte and Jean-Louis Vilargue, the four star La Chartreuse boasts 12 guest rooms as well as the gastronomic restaurant, run with enthusiasm and passion for the highest standards of comfort and quality. The highly experienced executive chef Thibault Foulogne joined in February this year, in retrospect perhaps not the best time to start a new position in the hospitality sector. However, without a shadow of a doubt he has risen to the challenge and creates a delicate and inventive cuisine which, in my opinion, would put many a Michelin starred restaurant to shame. 'Stardom' being one of Thibault's objectives, he is already well on track.


Marinated lobster, cannelloni stuffed with claw-meat, crab and diced mango, served with a spiced bisque. A gastronomic dream and that was just the starter. Main course was fillets of red mullet, fennel, diced summer vegetables and a bouillabaisse sauce, followed by the most delicious dessert of cherries, chocolate mousse and cherry sorbet.


Located near the village of Saint Nexans, only 10 miles from Bergerac, the surrounding sea of vines provides many of the wines on the comprehensive wine list. In fact, the establishment proudly promotes the fact that it sources ingredients and wine from many local producers. A pale Bergerac Rosé from a vineyard less than 5 minutes from the doorstep was the perfect accompaniment to my culinary delights.


The clientele of La Chartreuse du Bignac in normal times is very international, with up to 80% coming from the US, UK, Switzerland and other European countries. But these are not normal times and current clients are predominantly French. In the last couple of weeks some Swiss, Germans and even Brits have started to arrive to discover this haven of tranquillity, with a first-class restaurant to boot. A road trip this Summer which you'll never forget.