Lifeline Thrown to Isolated Wine Drinkers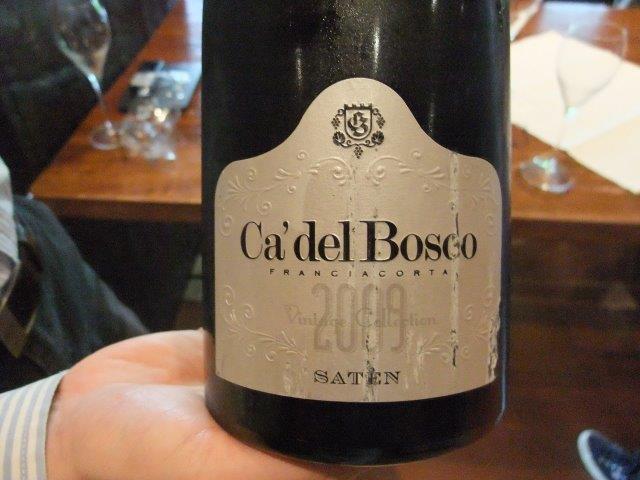 Lifeline thrown to Isolated Wine Drinkers Also Supports Hospitality Sector
Berkmann Wine Cellars, the largest independent family-run wine importer in the UK, has opened its doors directly to the wine consumer for the first time in 56 years. The Berkmann Family has been supplying remarkable wine to the UK's leading restaurants and retailers for over 50 years. The company works with 250 innovative and prestigious producers, including Marchesi Antinori and Champagne Drappier, alongside small producers and emerging regions from over 20 countries around the globe. Recent additions to the Berkmann portfolio include Château Minuty and Ca'del Bosco, two producers which I know well and rate extremely highly.

In an unprecedented show of support for the hospitality sector, Berkmann Wine Cellars has launched an online platform that, for the first time, gives wine lovers direct access to an exclusive range, whilst raising funds for the hospitality industry. Help 4 Hospitality addresses two needs: access to wine for the public at a time of restricted supply, and revenue for hospitality venues during this period of enforced closure.


Any hospitality outlet that joins the scheme will be given a voucher code to share with their mailing list. When placing an order using this code, not only will the recipient receive a 5% discount, but Berkmann will donate 12.5% of the order value to the outlet in question. The donation can be used directly to aid the business during this crisis or split between two charities supporting the hospitality industry: The Drinks Trust and Hospitality Action.

Orders will be delivered within five working days, or the next working day within London.
Furthermore, the initiative is not limited to Berkmann's existing customers, as any hospitality outlet can apply to h4h@berkmann.co.uk and receive a unique voucher code.


Rupert Berkmann, CEO of Berkmann Wine Cellars, explained, "The hospitality industry, Berkmann's invaluable partner for the last 56 years, is suffering immeasurably during this shutdown. At the same time, we are hearing numerous reports of consumers struggling to obtain the wines they want because of the pressure on retailers. We have great wine, and we have the infrastructure to deliver it, while being able to generate some much-needed support for our partners in the trade."


The campaign is set to continue until the hospitality sector is back up and running following the lift of lock down restrictions. The Help 4 Hospitality shop is online at www.berkmann.co.uk/H4Hshop
Voucher codes can be viewed online at bit.ly/BerkmannH4H.


A fabulous selection of great wines for those who appreciate real quality. There has never been a better time to add some sparkle and lift your spirits in isolation, with top champagne from the southern Cotes de Bar region, made by the prestigious producer Drappier. Made with great passion under the watchful eye of Michel Drappier, who I have met many times, the range of champagnes benefit from both low dosage (thus beautifully dry), and minimal use of sulphites.

Alternatively, try Ca'del Bosco, what I consider to be one of, if not the best sparkling wines from Italy, standing proudly alongside many a 'grande marque' champagne. My 'go to' champagne look-a-like whenever I am in Italy, this is undoubtedly top stuff (technical tasting terminology!). And with the warmer weather now here, with a glass of fantastic quality, dry, pale, refined and elegant Provence Rosé from Chateau Minuty, you can pretend to be in the South of France, even though you can't get there right now.