The Exacting Standards of Bruno Paillard Champagne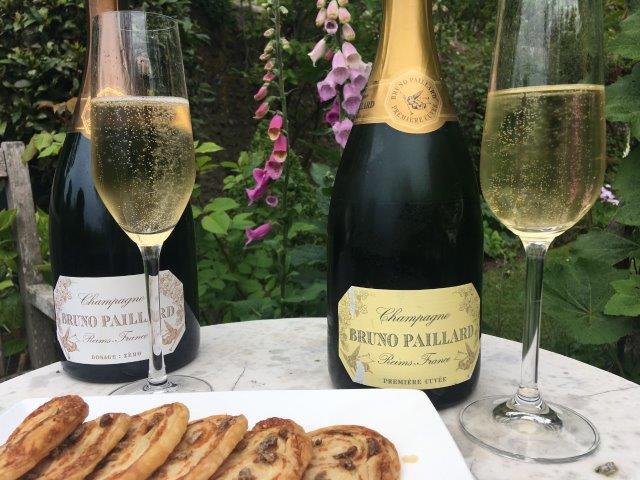 Over the past few weeks and months of Lockdown due to the Coronavirus threat, there may have seemed little cause for celebration, particularly in the early weeks. Champagne is the primordial drink for celebrations and with far less people all around the globe being in a mood to celebrate, champagne sales have taken a huge hit – 64% down according to some reports. There is then the problem of where to put this year's wine, with storage tanks that should be empty, still full to the brim. The spectre of distillation into alcohol for hand sanitiser – already agreed by the EU authorities for several European countries – looms large.

Hope lives eternal, however, and as lockdown eases and the need for enjoyment and boosting morale increases, so sales of champagne are seeing some improvement. Although for the time being our celebratory groups remain small, the sound of popping corks is a great lifter of spirits and with so many deprivations endured, now is the time for a little enjoyment.

The choice of champagne brands is wide in the UK, some being far better know than others. James Bond did wonders for Dom Perignon and Bollinger, but other brands have to rely more simply on their reputation to build brand awareness. Bruno Paillard is a brand seen less often, perhaps, than some others. A fairly new brand, compared to say Taittinger or Veuve Clicquot, it is a champagne made to extremely exacting standards, and always with a very low dosage (the tiny amount of sugar added at the finishing stage to nearly all champagne, for balance).
But in terms of low dosage, how low can you go? The answer is zero. This style of champagne is relatively rare and takes both courage and expertise in its production. Bruno Paillard Champagne Dosage Zero is the latest style to be produced by this champagne house and is a triumph of innovative thinking. Having been disappointed by the evolution of the 2000 vintage, the maturing bottles were bravely opened and used, together with other reserve wines, to produce a new Cuvée for the Dosage Zero. Pinot Meunier was used at a level of 50% and a great deal of barrel fermented wine was included in the blend.

The resultant bone-dry champagne is an undoubted success, achieving balance, softness, tremendous depth, fruit, elegance and subtlety all at once. Fabulous on its own or with a summery meal, this is a champagne for champagne lovers. £49.80 from the Mayfair independent specialist, Hedonism. The young, dynamic company of Bruno Paillard applies its stringent standards across the board and their basic champagne – if you can call it that – is the Première Cuvée.

Still with a very low dosage, thus beautifully dry, a high percentage of reserve wines are used, together with barrel fermented wines and long maturation on the lees. Elegant champagne with real style, Bruno Paillard Première Cuvée has delicate citrus aromas, together with fresh baked bread. The crisp and refreshing palate has a wonderful combination of grapefruit, red berry fruit and buttered brioche. Great complexity and tremendous elegance. Available via The Whisky Exchange (£40.95), The Finest Bubble (£39.95). A real and much deserved treat!