Wines to Fuel Your Passion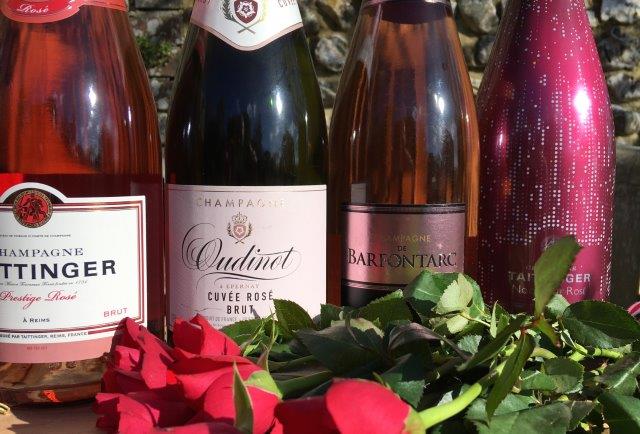 Wines to Fuel Your Passion

Despite the best efforts of our dear American President to convince us otherwise, 'Fake Noos' may not be such a new thing. When it comes to Saint Valentine and the origins of this much celebrated day of romanticism, there is much controversy as to its origins. Including the possibility that the whole thing was invented by the great poet and playwright Geoffrey Chaucer. He had a habit of dropping his poetic characters into actual accounts of historic events, leaving the reader in a state of some confusion. A poem written by Chaucer in 1375 seems to be the first actual record of St Valentine's Day.

Be that as it may, the alternative theory is that St Valentine was a Christian priest who married Couples in secret and was executed by the Roman Emperor Claudius II in the third century AD. This may then have been romanticised further and February 14th was the day accorded to the celebration of the festival of love, fertility and choosing of a mate. Commercialisation of the festival started in the eighteenth century with the giving of trinkets, flowers and cards – now unsigned, since the Victorians thought it bad luck to sign the cards.

The Victorians also started the tradition of giving red roses - deemed the favourite flower of Venus, the god of love. But giving - or drinking - wine has also become a 'tradition' and perhaps a bottle of champagne has been the inspiration of more romantic moments than its floral counterpart. If you are going to have wine on Valentine's, it has to be sparkling since it is a celebration of love and romance. And if it's sparkling, it must be unquestionably the best or, in other words, champagne. Then in terms of colour, pink seems to be more in order - to coin a phrase "rosés are better than roses"!!

There are many pink champagnes on the market and they can vary in terms of dryness, from bone-dry to medium, each having its place amongst our celebrations. To help your choice, here are a few suggestions from amongst my favourites, to set the mood for romance. First off are the wines from one of the top 'grande marque' champagne houses - Taittinger. The Prestige Brut Rosé is dry, subtle, elegant and delightful, pretty pink with fresh red berry fruit and floral aromas. Currently on offer at Waitrose and Majestic at around £37 a bottle, reduced from £45.

This last bastion of independence amongst the top champagne houses also produces a different style of pink champagne named 'Nocturne', a relatively new cuvée. Described as Sec rather than Brut it is off-dry and presented in an eye-catching bottle in party guise. This is a flamboyant wine, with brightness, delicacy and seductive appeal. Full- bodied and full flavoured, there are aromas of fresh baked patisseries and a palate which harmoniously blends light, silky tannins with gentle acidity and a little residual sweetness. A pink champagne to drink long into the night, as far as your passion will take you. Well worth the asking price of around £50 for its seductive qualities.

Another appealing pink champers is from the smaller house of Oudinot, marketed for many years by Marks and Sparks. A delicate peachy-pink, this is a delightful bottle coming in at around £28, made from only red grapes, Pinot Noir and Pinot Meunier. A lively mousse with strawberry fruit and a crisp, dry finish. Lastly, but by no means least, is the pink champagne produced by an independent company in the southern champagne region of the Cote de Bars. This is Champagne de Barfontarc, imported and distributed by Olivers Beer and Wine, one of the great independent merchants, based in Copthorne, near Gatwick. Outrageously good value at around £24 a bottle, it has delicacy and elegance, with berry fruit and a dry, full flavour.

Enough ammunition to fuel a night of romance and passion, or a sophisticated evening-in, with the love of your life.